New Art Goes up at Chinatown Location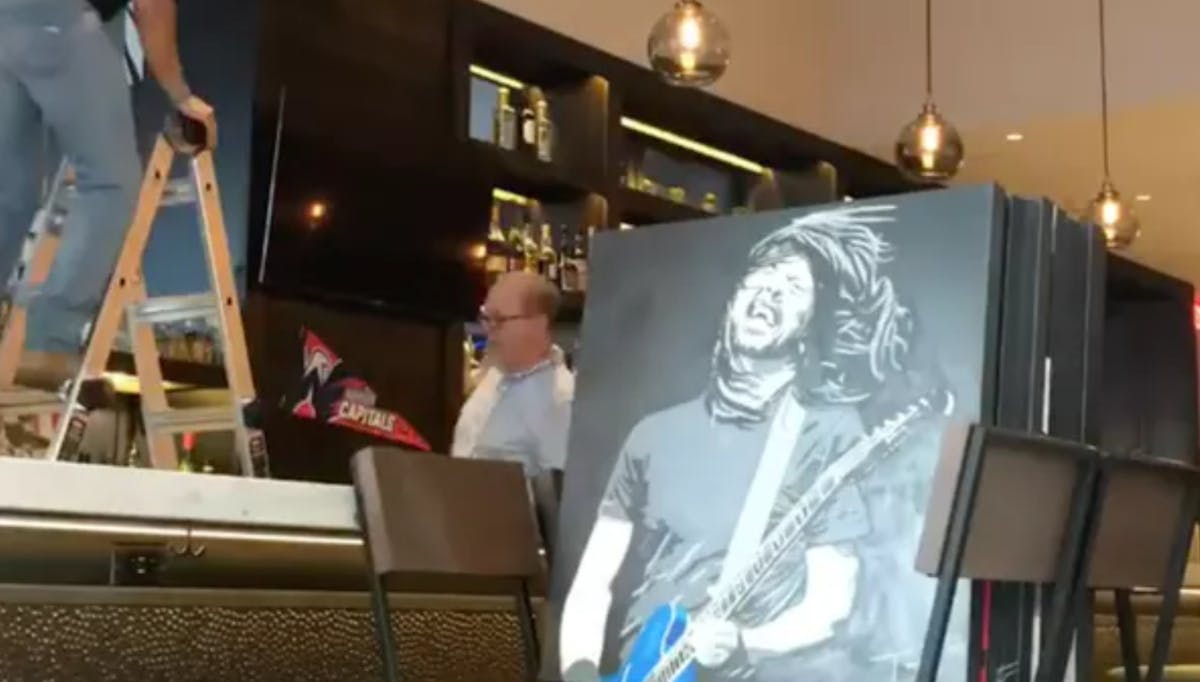 CIRCA at Chinatown Unveils Hometown Hero & Celebrity Portraits for Restaurant Week
Washington, D.C., August 7, 2018: Metropolitan Hospitality Group (MHG), a locally owned and operated hospitality group, is proud to kick off Metropolitan Washington Restaurant Week celebrations with brand new menu items and the unveiling of new hometown hero and celebrity portraits at CIRCA at Chinatown.
Taylor Kampa Olson, a Northern Virginia artist, painted fifteen portraits featuring D.C.'s hometown heroes, celebrities and sports stars including: musician Dave Grohl, comedian Dave Chappelle, Alexander Ovechkin of the Washington Capitals and Elena Delle Donne of the Washington Mystics. Guests can view the newest additions in the downstairs bar of CIRCA at Chinatown.
CIRCA at Chinatown will also debut a prix fixe menu for lunch and dinner starting Monday, August 13. Guests can enjoy three courses, including options including a Thai Shrimp and Peanut Flatbread for $22.00 at lunch. For dinner, the menu includes options like the Royal Seabass entrée for $35.00.
Metropolitan Restaurant Week runs from Monday, August 13 through Sunday, August 19. More about Metropolitan Restaurant Week can be found on the website. For more information on CIRCA at Chinatown, visit the website or Facebook page for the latest news and up-to-date happenings.