Dragon Bar Comes To CIRCA at Chinatown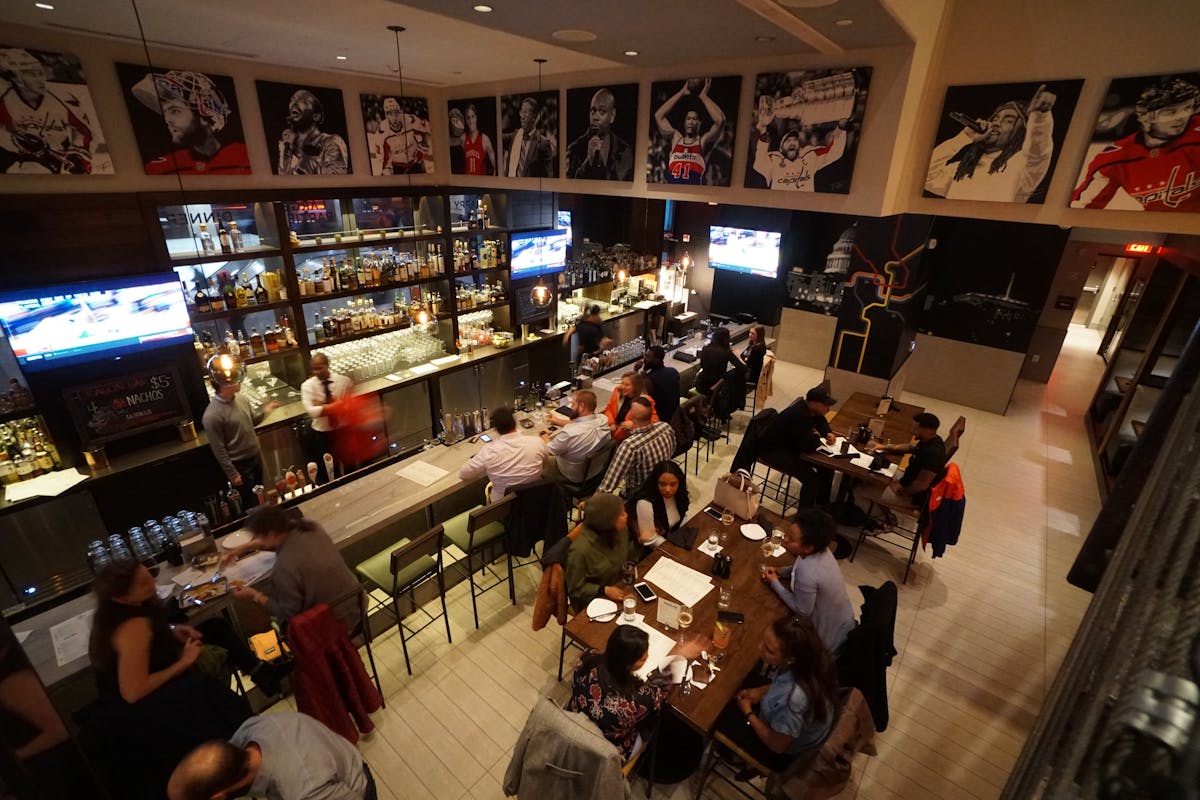 Washington, D.C., November 12, 2018: Metropolitan Hospitality Group (MHG), a locally owned and operated hospitality group, is proud to announce the opening of the Dragon Bar, located on the first level of CIRCA at Chinatown.
Dragon Bar will feature $5 food items, $5 draft beers (option for a $1.50 20 oz. bump), $7 glasses of wine, and $8 featured cocktails every day from 4 p.m. to close. The space features fifteen hand-painted portraits of local sport legends, including Alexander Ovechkin of the Washington Capitals and Bradley Beal of the Washington Wizards. Dragon Bar's menu is set to pay homage to both sport teams with the following featured menu items:
Big Boy Sliders: Classic, Blue Cheese and Caramelized Onions, or Fried Chicken for $5
ALL CAPS BBQ Nachos: pulled BBQ chicken, house made cheese sauce, pico de gallo, jalapeño, sour cream, cilantro for $5.
Wiz Wings: choice of sweet chili, BBQ, or hot dragon sauce served with celery, carrots, and house made blue cheese dressing, also for $5.
For more information on CIRCA at Chinatown, visit the website or Facebook page for the latest news and up-to-date happenings.